PREPARING KIDS TO MANAGE THE SOCIAL
AND EMOTIONAL CHALLENGES OF LIFE
A unique 10-week learning pathway that imparts a modern understanding of
mental health and wellbeing.
Our mission is to build up the range of skills that will determine our children's success and well-being in the future.
The Strive curriculum sets out to develop a vital range of social and emotional learning attributes for English-speaking children aged 8-12 years-old. Informed by extensive classroom teaching and therapeutic work with young people, Strive draws from a large body of scientific evidence regarding what has been termed developmental resilience. This notion of resilience concerns the ability of individuals to cope successfully with challenging situations and for young people to develop into competent and happy adults despite life's inevitable encounters.
The ability to be resilient and to cope effectively in the face of adverse circumstances and challenges in life is something that can be acquired in great measure through systematic and effective instruction in the critical requisite skills involved. Strive is committed to offering young people an opportunity for continuing this personal growth and development.
Our Curriculum
The Strive curriculum offers students a structured 10-week learning pathway that imparts a modern understanding of mental health and wellbeing. Applying creative teaching and practical learning opportunities, a range of age appropriate skills and competencies are taught to develop five key areas (self-awareness, self-management, social awareness, relationship skills and responsible decision making). The curriculum covers:
• Applying clear, factual thinking
• Understanding and regulating emotions
• Reducing worry and taking control
• Performing under pressure
• Managing anger and frustration
• Raising self-esteem
• Dealing with adversity
• Using and developing personal strengths
• Accepting responsibility and credit for actions
• Supporting oneself in challenging situations; and
• Solving people problems from beginning to end
Our Purpose
In our modern environment, the rapid pace in technological change and increase in material wealth which this development may promise, has raised everybody's expectations of access and success. At the same time, rising job insecurity, increasing stresses on family life, and breaking down of traditional communities constitute new barriers and challenges with which we are all learning to grapple.
Against this social background, children aged 8-12 years old also experience a host of unique transitions during this time (a critical period) of development. Academic demands intensify, alongside heightened expectations for independence and self-organisation. Social relationships become more complex, emotional experiences may feel confusing, and young people become increasingly informed about issues of which they may have been previously unaware, or only partially aware. In addition, potential stressors associated with home life, peer acceptance and rejection; expectations at school and in their community gain increasing weight and relevance.
Teaching children to manage and deal successfully with these changes represents the heart of Strive's purpose and intention – equipping children with the necessary social and emotional tools to face the future.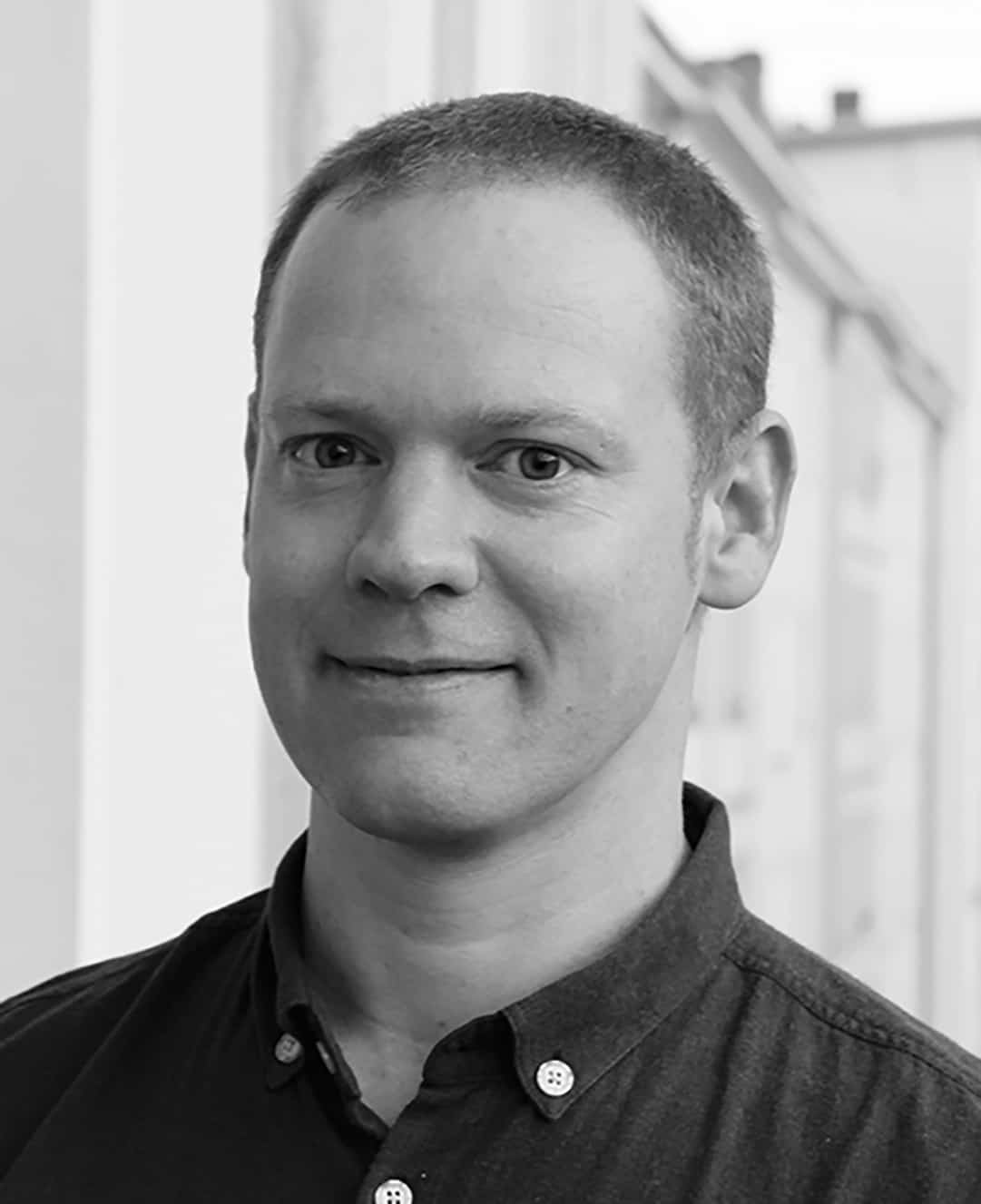 Hello! I'm Dominic
Qualified Teacher and Counsellor
The Strive program is written and led by Dominic Decker. A British-qualified teacher and counsellor, Dominic has been working with adults and young people in a range of social and educational settings since 2001. After spending his early twenties working with homelessness, probation, mental-health assisted living and substance harm reduction (National Health Service), Dominic moved to Liverpool to complete a 4-year BA (Hons) in Primary Education. During this time, he also worked for the BIG Life Group, supporting families affected by social breakdown.
Following a move back to London, he undertook several class-based roles as a primary teacher and Interventions Manager before leading a successful grant-funded charity project for SHINE (Support and Help in Education). Tasked with improving the life skills and educational outlook for disadvantaged children, the project was recognised for its outstanding social and academic outcomes.
In addition to being a father and husband, Dominic is a keen guitarist and music producer.
He is a registered member of the UK-based Human Givens Institute for psychotherapists
(accredited by the Professional Standards Authority).
To find out more about Dominic and his work, please click here >>
Free 20 Min Chat
Please call if you would like to talk in person – we offer a complimentary phone introduction.
Pick a Date
Initial course commencing: Saturday 16th March (excluding school holidays).
Teacher introduction
Watch our introduction video and get to know your teacher.
Pick a date
Please select a preferred date and get in touch to register your initial interest
Pick a date
Please select a preferred date and get in touch to register your initial interest
"Dominic is a teacher of great energy and integrity who is genuinely interested in the world of the child."
AD – London Headteacher
"Dom has excellent skills in designing a rich and varied curriculum for children, ensuring that each child's talents and skills can be built upon through a safe and supportive environment"
SHINE (Support and Help In Education Charity)
"Dominic is an amazing professional. In a few sessions he was able to help me a lot. He's really easy to talk to and made me feel very comfortable right from the beginning. I highly recommend Dominic's work."
JZ – counselling client
" Dom is an excellent practitioner. He provided high quality teaching, which resulted in children making outstanding progress."
LG – London headteacher
Frequently Asked Questions
When and where does Strive take place?
Strive takes place each Saturday at Praxis für Körper & Seele in Schliemannstrasse 41, 10437. Session begins at 10:30 and continue until 12pm – a total of ninety minutes learning time. Dependent upon uptake, an afternoon session can also be scheduled. 
How much does the program cost?
The course uses a discretionary pay-what-you-like model in order to ensure it's accessible to all children. Contributions received will cover the costs of location rental, course materials, session refreshments, teaching resources and all other overheads. Strive is set up to offer your child invaluable life-long learning skills – you can decide what that might be worth. 
How is a standard session structured?
Each lesson begins with a short introduction to the relevance of the week's focus, along with an open forum for students to share their current experiences and understanding. Lessons integrate a range of teaching and learning approaches, combining teacher-led, group based and independent activities. Focussed upon developing competent models of interpersonal behaviour, each week provides ample opportunities for speaking and listening related to the sessions's discreet theme.
How is Strive different from normal school?
The Strive program's primary aim is to provide outstanding mental-health and interpersonal life-skills education to young people. Whilst mainstream schooling acknowledges these crucial areas of learning, busy school timetables often lack the requisite capacity and expertise necessary to provide meaningful, comprehensive coverage. In addition, the Strive program offers a limited number of places in order to ensure that all students are able to receive in-depth and personalised teacher support. The course also employs mixed age learning, ensuring students have an opportunity to learn independently from standard age-related parameters.
Is Strive a suitable, or necessary program for my child?
Designed as both a prevention and early intervention resilience program, Strive enables children to develop the skills and tools necessary for coping and managing with the problems, challenges (and successes) that life might present. Whilst different children may have varying needs, positive social, emotional, and behavioural skills represent essential competencies that all children will benefit from developing in a safe and supportive learning environment.
How is student progress assessed?
Informal student assessment is carried out on a continuous, weekly basis. In addition, students undertake a formative (introductory) and summative (final) assessment in order to ascertain and track their progress and understanding. Via between-session tasks, students also take responsibility for assessing their own progress through putting the various skills covered in to everyday application.
Can I gain feedback on my child's progress?
Yes, communication with parents is actively encouraged. If you would like to receive specific feedback on your child's progress, please let me know.
Can my child join after the program has started?
Whilst the course employs discreet weekly objectives, it is designed for students to implement an accumulating skill set. As a result, it is recommended that your child undertake the complete course. Please check the website calendar for forthcoming start dates.
What if my child misses a session?
Naturally, there will be occasions when students won't be able to attend. In the event that your child is unable to attend a session, I ask that you let me know in advance so that I can adjust the planning accordingly.
What if my child has an issue with something else?
Student-voice is consistently encouraged. In fact, this helps to ensure that the program remains accessible, relevant and responsive to students' needs. If your child has a concern about anything, in the first instance please make direct contact with the me and we will work together to resolve any issue as quickly as possible.
What if I'm not sure of something?
No question is too small. If you have any questions, please speak with me directly on Saturday. For anything that might require additional time, please make contact via the website contact form and we can then arrange a convenient time to talk.
Does the program compliment school learning?
Yes, absolutely. As an experienced primary school teacher, I am well acquainted with students' age-related expectations f. In addition, I am experienced with supporting young people through a range of changes e.g. primary to secondary transition. Please let me know if there's any issue for which you'd like to seek guidance or support – I'd be happy to help.
How can I find out more?
In the first instance, please use the website's contact form for all queries. You can expect to receive a response as soon as possible (usually within 48 hours). Alternatively, you can phone directly. If I'm not able to respond, please leave a message and I'll get back to you at the next opportunity.
My child would like to join - what should I do?
Fantastic – you can be confident that this represents an incredibly valuable learning opportunity for your child. In which case, please contact me via the contact form and I will get in touch with the next steps shortly.
Get in touch
Ask a question or enrol your child.
Schliemannstrasse 41 / 10437 Berlin